CORPUS GRANADA 2017
Granada celebrate its big week
"Feria del Corpus de Granada" from June 10 to 17
.
Begin as every year with the lighting of the "alumbrao", thousands of light bulbs will shine to illuminate the entrance to the fairgrounds and ends the following Saturday with a fireworks display.
During this fair you can enjoy the best atmosphere in the fairground located in:
In the center of Granada you will find numerous acts, the main one is Wednesday at mid-morning,
the TARASCA, a dummy on the back of a Dragon
, dressed in fashionable clothes will walk through the center of this beautiful city, every year surprises with his clothes and is the best kept secret to this day.
And on Thursday, the big day, the departure of Corpus Chisti, where Granada is filled with people to enjoy
the procession of the Blessed Sacrament of the Altar
.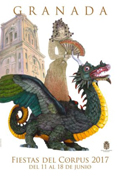 Urban Dream Granada has prepared
a fair booth on the terrace of the Urban Gastro Lounge
for this Fair
on Wednesday, June 14,
so you can enjoy the best atmosphere in the center. Camino de Ronda 107. from 1 pm we wait for you all.
We will enjoy the best atmosphere and live music of the group "Promesas Flamencas", Rebujitos, Raciones, Fino and much more ... Go ahead and come!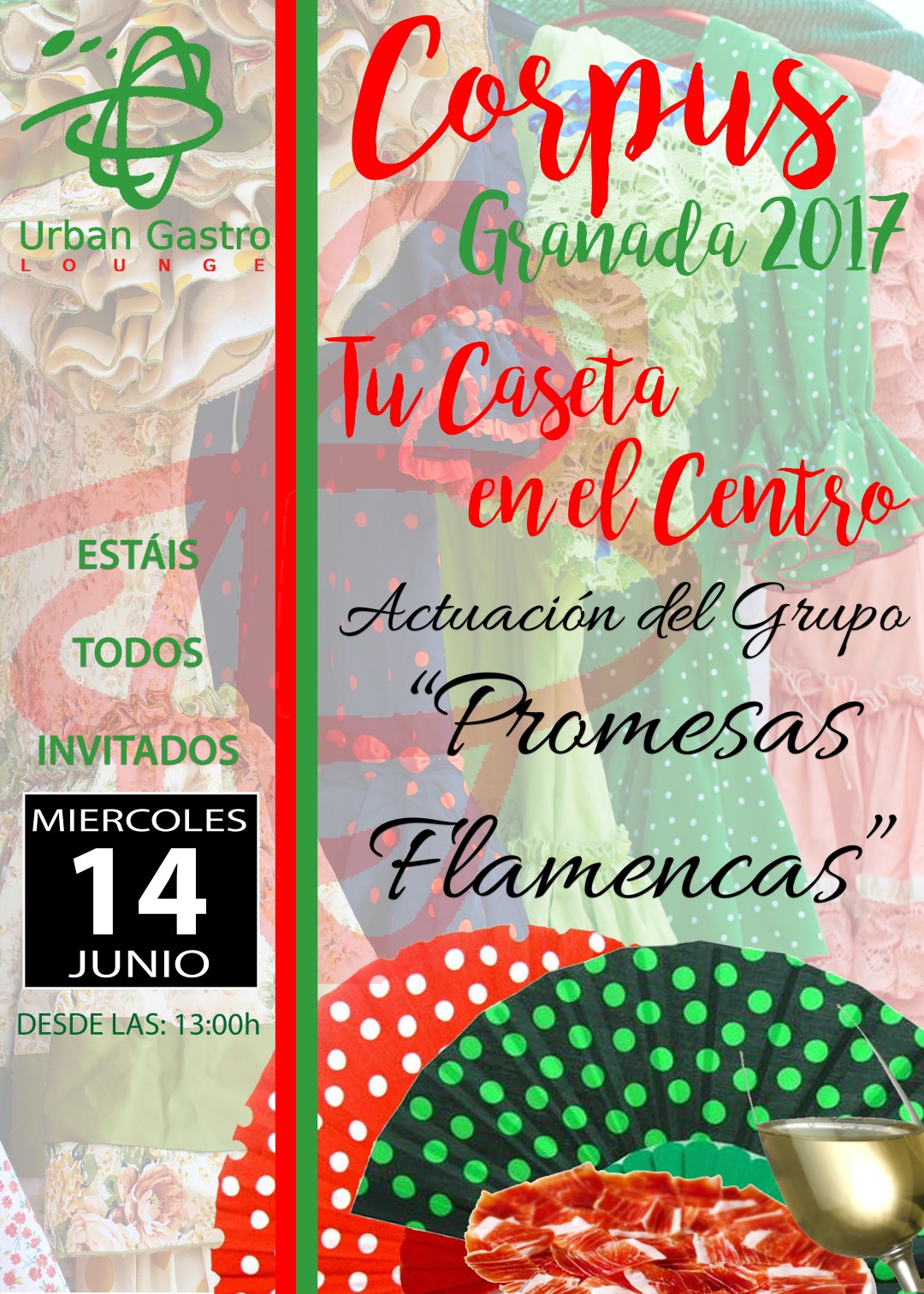 We leave you all the information and schedules to get to the fair: